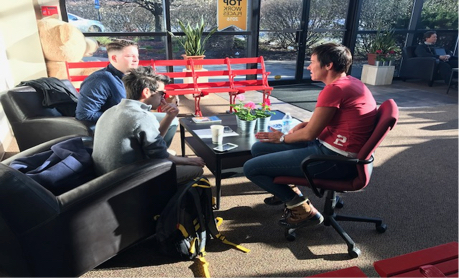 It was just another day visiting my boyfriend. That night, our house got raided and my boyfriend was exposed as a drug dealer and I as a drug addict. We lived in a small town so my family knew all of the cops, I was probably 33-34 and it was the first time I had ever been in trouble in my life.
PRELUDE
I think my childhood sort of shaped me for what I later became. Growing up, my Dad's an alcoholic, he'd beat my mom. I had one brother, my only brother molested me. I had a rough family life, I was abused at home and bullied at school, so there wasn't a safe haven for me to turn to. From that I developed a fear of talking to people and being myself, it would later be the reason I turned to pills. The drugs I took was the haven I had been searching for. I eventually left school, met a guy, and got pregnant. During my pregnancy, I went back to school and got my GED. We eventually got married, but I didn't believe I was ready for a relationship of that magnitude. The guy loved me, he did, he cried during the wedding vows, but I didn't love myself. I Couldn't love someone else if I couldn't love myself,  So I left him and did my own thing for a while. After we separated my mom gave me a pain pill and it made all of my worries and negative thoughts go away. That eventually led to heroin when a later boyfriend introduced me to it. As a mother I lacked because of my addiction. I was unable to fully be there for my son, he'd always be late to school and sports practices which was extremely embarrassing for him. The problem progressed to the point where he went to live with his dad, which was heartbreaking but best for him. His stepmother was everything he needed in a mother, thank god for her.
REDEMTION
Jail was what really got me, I had never expected to find myself in it. I had never been in trouble prior to that, not even in school. After my parents kicked me out for stealing almost two-thousand dollars, I had nowhere to go. I knew they were done, they wouldn't let me go to my grandma's. With my son and the rest of my family in mind, I decided to take the initiative and go to rehab, there were no other options. I heard about the Lord's Gym from my sister-in-law's brother. He told me to have the courage to change. I said ok. I went. I took that first step, that's the hardest part. I sat down at the introductory dinner, I remember crying, because I actually felt like I belonged. I found God. I built a relationship with God. I quit smoking for two years. Eventually, I came across a program that gave me the second chance I was looking for, that program is Beacon of Hope. I found them through the Gods Gym program I was court ordered to do. So far I've been working at Nehemiah for two years, and none of that would have been possible without God. Beacon of Hope was a blessing, they're a family to me. They accepted me for me, they didn't see my record or my past. They looked at me, saw me, and my present. They saw what I could do with my future. I had spent my entire life looking at the wrong places for help. This affection made a difference in my life. This place became my home. I found a support system. As I found a place to belong, my son also came back to my life. Taking that one step in the past propelled me so far forward and I'm so grateful. One thing I learned in life is that the past is the past, you can't run from it. You have to be able to look back at that chaos and pain and be able to actually conquer it.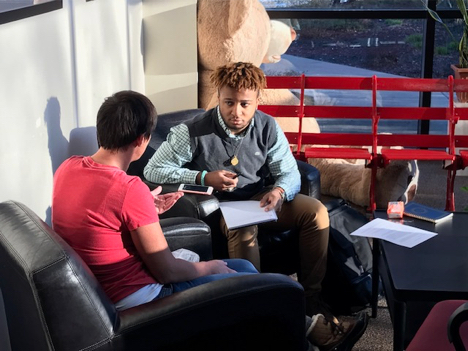 MY NEW FUTURE
I'm at a point in my life that I never thought I would reach. I finally have a family that supports me thanks to Nehemiah. When I'm hurt or struggling, I can go to them and receive unconditional love and it's such an amazing feeling. Being at Nehemiah has also helped open my eyes and allowed me to set new goals. I plan to attend Cincinnati State in the summer and enroll in administrative courses. For the time being, I am going to stay at Nehemiah and brush up on my computer skills. I also plan to stay involved with my church and continue running. This new beginning has also allowed me to rebuild my self-image in the way that I want it to be. I'd say that the one thing I'm most excited for is getting back into the life of my son and giving him the relationship that my parents failed to provide for me. I get a chance to do it the right way.